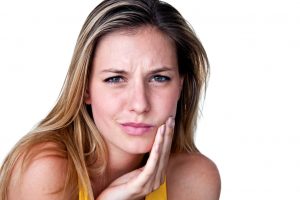 It's good to know that there's an emergency dentist in Greenfield when you need one. Still, it's important to have your own dental first-aid kit on hand for when the unexpected occurs. You can buy these kits from major retailers or put together your own with commonly available supplies.
Why Everyone Needs a Dental First-Aid Kit
Most people are pretty diligent when it comes to keeping some emergency medical supplies on hand. And that's great; even a few adhesive bandages and a tube of antiseptic can come in handy. But less people are aware of the need for a dental first-aid kit. Here's why having one of these handy products in your home and automobile makes so much sense:
Dental emergencies can occur anywhere. Even a minor fender bender or sports-related mishap can cause painful mouth trauma.
A dental first-aid kit can minimize your discomfort while you're waiting to see a dentist. Given how much pain dental problems can cause, this makes the investment more than worthwhile.
The supplies in a dental first-aid kit not only can relieve pain, they can also prevent further injury to your mouth, teeth and gums.
A dental first-aid kit is a great way to give yourself and your loved ones added peace of mind. You'll know that it's on hand should you ever need it.
The Eight Things Every Dental First-Aid Kit Should Include
A well-stocked kit should always have the following items:
Dental wax. This is a great all-purpose product. You can use it for coating the jagged edges of a broken or chipped tooth, preventing cuts to your lips or mouth.
Temporary dental filling. Just as its name implies, this material can be used to replace lost fillings for short periods of time, minimizing discomfort and risks of infection.
Dental adhesive. This is the same product denture wearers use to hold their restoration in place. It's also useful as a temporary solution for a loose or dislodged crown.
Small mirror and flashlight. These supplies will enable you to see what's going on in your mouth during a dental emergency.
Pain relievers. It goes without saying that tooth-related problems can be downright uncomfortable. Having an effective over-the-counter remedy close at hand is always a good idea.
Sterile gauze. You can use this to stop the bleeding from a mouth or tooth injury.
Clove oil. Known to dentists as Eugenol, this is a temporary pain reliever that's especially effective for damaged teeth.
Cotton swabs. You can use these for all sorts of emergency medical purposes, including the application of clove oil and dental adhesive.
Over-the-counter oral anesthetic. You'll find these products at any pharmacy, usually under trademark names like Orajel. For some people, they work better than clove oil.
The phone number of your dentist in Greenfield.
Having an emergency dental kit on hand won't prevent unexpected things from happening. But it will enable you to face them with a sense of empowerment and preparedness. All the best to you and your loved ones, both now and down the road.
About the Author
Dr. Kevin Lympus studied dental medicine at the University of Pennsylvania School of Dentistry. He has advanced training in oral surgery and implant placement. He is also an outstanding general dentist. You can reach his office online or by calling (413) 772-0842.