Invisalign® Clear Braces – Greenfield, MA
Clear and Comfortable Orthodontics
Are you considering straightening your smile? At BHG Dental, we understand that you may not want to commit to years of metal brackets and wires to achieve alignment. That's why we offer Invisalign clear braces to give you the smile that you deserve in the most discreet and comfortable way possible. Dr. M. Sean Hrinda, and Dr. Jenna Bagley are experienced in using Invisalign in Greenfield to provide patients with beautifully straight teeth and renewed confidence.
What is Invisalign?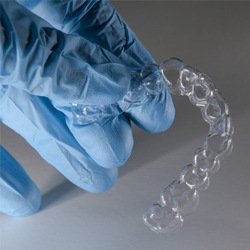 Invisalign is a treatment that involves the use of a series of custom-made clear plastic aligning trays. After discussing your smile goals and taking special images and impressions of your teeth, we will create your Invisalign clear braces. You will wear each tray for about two weeks, switching them out for the next in the series to progress your treatment. These comfortable plastic aligners are completely removeable, but you must wear them at least 20 to 22 hours a day to keep your treatment on track. Once you've completed the series of trays, we will give you a discreet retainer to wear that ensures your teeth remain in their newly aligned positions permanently.
What are the Benefits of Invisalign?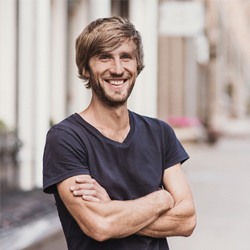 Invisalign offers many benefits, which is why we make it available to our patients. Their primary advantage is their look—the clear plastic makes them almost invisible when worn. This allows you to confidently smile and talk in your personal and professional lives. Additionally, this clear plastic is smooth and fits snuggly around each tooth for comfort.
These aligners are also completely removeable, which allows you to eat all of your favorite foods without worrying about damaging brackets and wires from traditional braces. This also makes maintenance and oral healthcare incredibly easy.
Another key benefit is that the Invisalign process is typically shorter than traditional braces. Treatment time is usually between 10 and 18 months, whereas braces can take a minimum of multiple years to complete.
Who Should Consider Invisalign?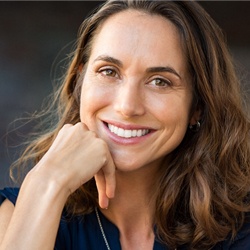 The best way of knowing if you're a candidate is to visit our practice for a consultation. One of our expert dentists in Greenfield will examine your bite, alignment, and condition of your oral health to see if this treatment is right for you. Candidates for Invisalign usually have mild to moderate misalignment and are old enough to be committed to the treatment and oral healthcare that goes along with it. If it sounds like Invisalign clear braces are right for you, contact our office today to get started!
Got Any Questions About Invisalign?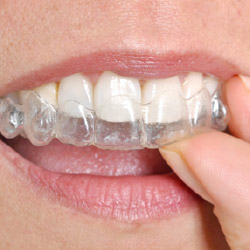 We know that you might have several concerns about getting orthodontic treatment as an adult. It's good to make sure that you fully understand what Invisalign entails before committing to it. Below is a link to our Invisalign FAQ page, where we address some of these questions. If there's anything else that you're wondering about afterwards, Dr. M. Sean Hrinda, and Dr. Jenna Bagley are more than happy to provide answers.