Smile More and Save Money Using Dental Insurance in Greenfield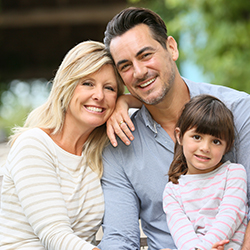 At BGH Dental, we're very serious about providing outstanding dental care and top-notch customer service. With this in mind, we are happy to accept dental insurance in Greenfield, including Blue Cross Blue Shield and Delta Dental. With these and other dental insurance benefits plans, you'll be able to save money on the treatments your family needs most such as dental cleanings and exams, annual digital X-rays, dental crowns, root canal, dentures and periodontal therapy.
In-Network Dentist in Greenfield
The dentists at BGH Dental are in-network with Blue Cross Blue Shield and Delta Dental. This means that our office has negotiated a pre-determined rate for covered services. Once you have paid your deductible, you are only responsible for paying the coinsurance fee.
Benefits for Out-of-Network Plans
If our practice is not in-network on your dental insurance benefits plan, then you may still be able to see one of our dentists. Check the details of your plan or ask one of our front office staff. Depending on the treatment you need, your out-of-pocket cost may not be that much more.
Understanding Dental Insurance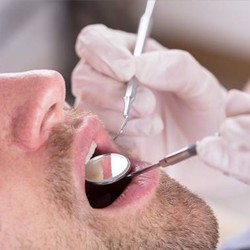 While your dental insurance plan may be slightly different from another patient in our office, most plans generally follow a few basic parameters. The most notable is that dental insurance benefits are limited, they expire at the end of a calendar year and they do not rollover. In other words, you can use your benefits or you can lose them.
Dental insurance works this way in order to encourage subscribers to have the preventive dental care they need. Unlike a medical doctor who tends to treat an existing illness, dentists work to prevent dental illness. Think about what happens when one of your children has a fever and complains of ear pain. You take her to your pediatrician to discover that she has an ear infection. After a few days of antibiotics, she's felling better and back to her normal activities.
Of course, mom and dad do everything possible to help their children avoid illness, but you can't always prevent an ear infection. However, with regular dental checkups you and your dentist in Greenfield can prevent many dental problems. Therefore, using all of your dental insurance benefits can go a long way toward keeping your family's smile happy and healthy.
Dental Services at BGH Dental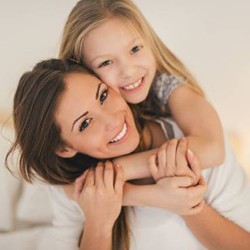 At BGH Dental, we offer a comprehensive list of dental care services for you and your entire family. Everyone can have the healthy and beautiful smile they deserve. Our services include:
Preventive Dentistry
Restorative Dentistry
Cosmetic Dentistry
Periodontal Care
Dental Implants
TMJ Therapy
Children's Dentistry
Orthodontics
Root Canal Treatment