Cost of Invisalign – Greenfield, MA
A Worthy Investment for an Improved Smile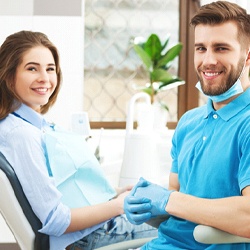 When considering Invisalign, it is likely the first question you ask will be, "How much does Invisalign cost in Greenfield?" Naturally, your decision will be based on various factors, one of which is price. At Bagley, Goodwin & Hrinda PC, we understand that no matter what type of dental work you are having completed, it can be costly. We also know it can be a determining factor in whether you seek treatment or not. The cost of your dental care should never lead you to put it on the back burner because of other necessary expenses life throws your way. This is why we offer CareCredit and in-house financing options to help you manage the cost of your Invisalign in Greenfield.
What Factors Influence the Cost?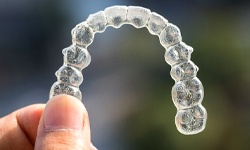 During your initial consultation with Dr. Bagley, Dr. Goodwin, or Dr. Hrinda, they will go over the entire process with you as well as provide a clear estimate regarding the cost of your treatment. This will include the various factors that must be considered when formulating a treatment plan and its overall cost.
Some of these factors include:
The number of clear aligners you will need to achieve desired results
Your individual dental problem and its severity (i.e. overcrowding, spaces between teeth, bite alignment)
If you need Invisalign aligners for just the top, bottom, or both rows of teeth
Your retainer once you've finished with treatment
Your treatment expenses can be vastly different than the next person's, so do not base your Invisalign cost on what someone else has paid, as their case will most likely be very different than yours.
Is It Worth the Investment?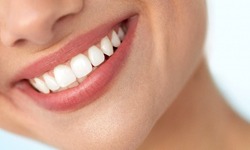 Without a doubt, yes, Invisalign is worth the investment you are making in your smile. Apart from the benefits it provides in improving the aesthetics of your smile, it also lowers your risk for developing gum disease and tooth decay, especially if you suffer from overcrowding or spaces between your teeth.
Other benefits that come from Invisalign include:
Greater flexibility to eat, chew, and speak with clarity
No restrictions when it comes to eating the foods you love
Improved confidence and appearance
Unnoticeable aligners that are clear, making treatment almost invisible
Faster treatment
Fewer visits to the dentist office
No irritation to your soft tissues
Possible Payment Options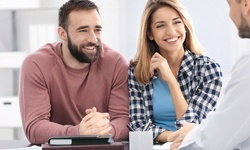 When it comes to paying for your Invisalign treatment, there are several options available to you:
Dental Insurance – Some insurance companies will not pay for Invisalign, but more are realizing it is a necessary alternative to traditional braces. To find out if your insurance company will pay for any or all of your treatment, review your policy.
CareCredit – This third-party financier offers low-to-no-interest payment plans that will help you make manageable monthly payments on your Invisalign treatment. What was once considered impossible is now affordable with CareCredit.
In-House Savings Plan – At Bagley, Goodwin & Hrinda PC, our Quality Dental Plan is designed to promote good oral health while making it affordable. There are no monthly premiums or hidden fees, and you only pay for the services you need.
Schedule a Consultation
If you're ready to say "yes" to Invisalign, call our office today to set up a consultation with a dentist in Greenfield. After a thorough examination, we will begin the process to create your aligners and have you on your way to a healthier, more beautiful smile.