Smile Makeover – Greenfield, MA
Get the Smile of Your Dreams Today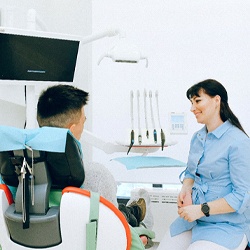 Everyone deserves to have a stunning smile, but many people deal with various aesthetic imperfections, like broken, discolored, or missing teeth. No matter the issues, you might be a candidate for a smile makeover in Greenfield. We create personalized plans to completely revamp your smile using the latest innovations in dentistry. You can stop hiding your teeth by achieving the picture-perfect results you desire.
How Does a Smile Makeover Work?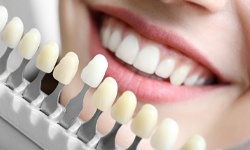 A smile makeover isn't a single procedure. Instead, it consists of various treatments catering to your specific concerns, like decay, chips, or alignment issues. Since everyone has unique needs and goals, you'll need a consultation with your cosmetic dentist in Greenfield to determine which procedures are right for you.
After examining your mouth and learning more about your goals, your dentist will develop a strategy to enhance the appearance, health, and function of your teeth. They consider various factors, like your skin tone, the shape of your mouth, and the dynamics of your face to ensure superior results.
The Benefits of Getting a Smile Makeover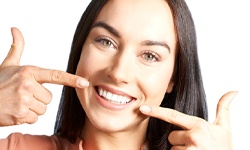 If you're unhappy with your smile, it's easy to avoid certain situations because you're uncomfortable showing your teeth. Not to mention, you might face judgment from others because of stains or chips. A smile makeover is an investment in your quality of life and self-esteem. You'll enjoy many benefits, including:
Individualized treatment plan.
Natural-looking results.
Accurate results using digital impressions.
Youthful, confident, and successful appearance.
Long-term results with the right aftercare.
Cost-effective and streamlined treatment options.
Understanding the Cost of a Smile Makeover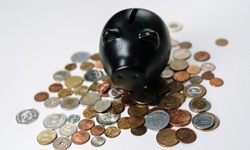 Since everyone has different needs, there isn't a flat fee for a smile makeover. You don't want to pay for anything you don't need. After creating a plan to improve your smile, we'll provide you with an estimate and explain the fees associated with your plan. Various factors affect the amount you'll pay, such as the complexity of your case and your dental insurance.
Although it is rare for dental insurance to cover elective procedures, some cosmetic treatments also provide restorative advantages, like dental bonding, metal-free restorations, or bridges. If a treatment is necessary for your oral health, you may be able to use your coverage to offset the amount you pay out-of-pocket. Depending on your treatment, your insurance may pay up to 80% of the cost of specific procedures after reaching your annual deductible. We will work on your behalf with your dental insurance to maximize any applicable coverage to lower the amount you pay.
We offer several options for any out-of-pocket expenses. Besides dental insurance, we accept all forms of traditional payment, including cash, checks, and credit cards. We also work with third-party financing to pay for your new smile using monthly installments.
Don't worry, you'll know exactly what you'll need to pay before committing to any procedures. You can feel confident in the investment you're making for a stress-free journey to a flawless smile. Contact our office today to schedule your consultation.