BlueCross BlueShield Dental Insurance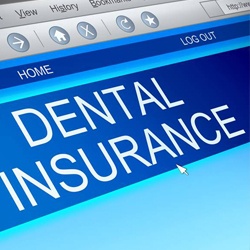 At BGH Dental of Greenfield, our caring dentists and knowledgeable dentistry team want to make sure that patients get the dental care they need at a price that fits their budgets. By processing and filing dental insurance claims, we help patients to keep their out of pocket costs on our already affordable treatments to a minimum. In addition to processing and filing these claims, we are also in-network with a number of insurers, including BlueCross BlueShield. If you're new to our office, let our team know about your dental insurance plan when you call to schedule an appointment in our state-of-the-art Greenfield dental office. We will get to work maximizing your coverage from your very visit.
How Does Dental Insurance Work?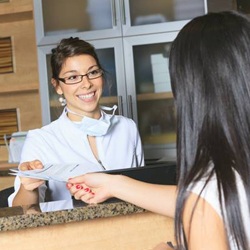 Every dental insurance plan is an individual contract, but for the most part, BlueCross BlueShield plans require patients to pay a monthly premium. In exchange for this monthly payment, the insurer covers a percentage of the cost of specific treatments within a fair and average price range for the service. In addition to this maximum coverage amount for individual services, the policy will also outline a maximum amount covered within a plan year.
What Services are Covered by BlueCross BlueShield Plans?
Every plan is different, but most dental insurance plans offer the following benefits:
80 to 100% coverage for preventive care
50 to 80% coverage for restorative treatments
20 to 70% coverage for orthodontic services when elected
How Can I Maximize My Benefits?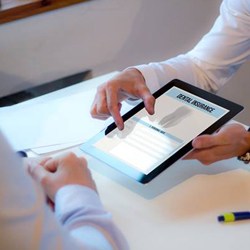 The easiest way to make the most of your dental insurance coverage is to visit our office every six month for dental exams and teeth cleanings. These preventive dentistry appointments give us the opportunity to examine your smile for warning signs of oral health concerns and partner with you to develop a plan to keep your smile healthy. By seeking preventive care before oral health concerns arise, patients may be able to avoid the need for more advanced, costly dental procedures that receive less coverage from benefit plans.
Do I Have to Visit an In-Network Dentist?
Patients with a BlueCross BlueShield PPO benefit plan are free to choose any dental office to receive the care they need. This is one of the many advantages to PPO dental policies. However, there are a number of benefits you can expect when visiting an in-network provider, including:
No additional fees to make up the difference in cost between your dental practice pricing and prices set by the insurer
Your dental team will be more familiar with your dental policy and will likely be able to answer questions you have about coverage
Because the dental office has an existing relationship with the insurer, preapproval requests will likely be returned more quickly
Your dentist will know what treatments are covered and how best to maximize your benefits