Six Month Smiles – Greenfield, MA
A Quick and Easy Orthodontic Solution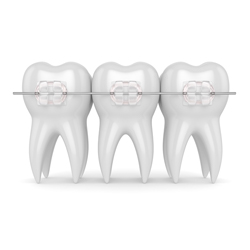 Six Month Smiles is a unique orthodontic system that straightens crooked teeth faster and more comfortably than traditional braces. In addition, patients wearing Six Month Smiles experience less gum irritation and are less likely to have damaged tooth roots. And Six Month Smiles' clear brackets and tooth-colored wires ensure that your braces are practically unnoticeable. Dr. Jenna Bagley Hrinda is a certified provider of Six Month Smiles, and she can assess your teeth to determine whether or not you qualify for this treatment.
What Can Six Month Smiles Correct?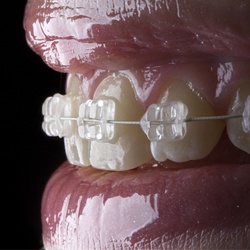 Six Month Smiles are designed to correct cosmetic issues—misaligned teeth or gaps between teeth—which is one of the reasons why they work faster than standard braces. The clear brackets and tooth-colored wires are only applied to teeth that show when you smile. Therefore, Six Month Smiles might not be the appropriate solution for more serious alignment problems or complex issues. In this case, Dr. Hrinda will discuss other treatment options with you.
Six Month Smiles vs. Traditional Braces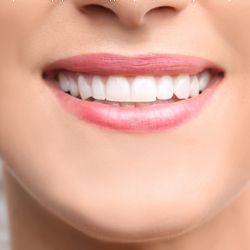 The mechanics behind straightening your teeth with Six Month Smiles are no different than those used with traditional braces. However, there is a difference in the way each orthodontic system appears—or doesn't—to someone who sees you. Traditional braces are made of metal brackets and wire. But, Six Month Smiles uses Lucid-Lok® clear brackets and tooth-colored wires. As these braces work to straighten your teeth, hardly anyone other than you and your dentist in Greenfield will know. Although these braces aren't invisible, they are far more discreet than the braces you typically see.
Accuracy with Six Month Smiles
To make sure your Lucid-Lok® clear brackets are positioned exactly where they need to be on your teeth, there are Six Month Smiles Patient Tray Kits™. The kits are custom designed to correct your unique orthodontic problems. With these trays, Dr. Hrinda is certain that your braces will do the job of straightening your teeth in the best way possible.
During treatment with Six Month Smiles, you'll need to schedule visits to our office about once each month. Dr. Hrinda will want to see how your smile is progressing and make the necessary adjustments to your braces so your treatment ends on time.
Once your Six Month Smile braces are removed, you will wear a retainer to maintain your straight smile. You can wear either a removable retainer or have one bonded in place along the lingual side of teeth.