Six Month Smiles – Greenfield, MA
A Quick and Easy Orthodontic Solution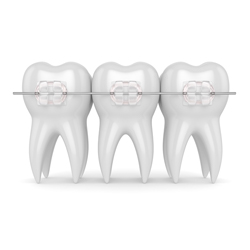 Six Month Smiles is a unique orthodontic system that straightens crooked teeth faster and more comfortably than traditional braces. In addition, patients wearing Six Month Smiles experience less gum irritation and are less likely to have damaged tooth roots. And Six Month Smiles' clear brackets and tooth-colored wires ensure that your braces are practically unnoticeable. Dr. Jenna Bagley Hrinda is a certified provider of Six Month Smiles, and she can assess your teeth to determine whether or not you qualify for this treatment.
What Can Six Month Smiles Correct?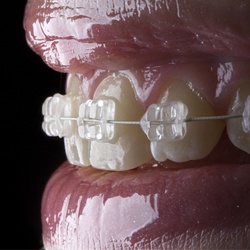 Six Month Smiles are designed to correct cosmetic issues—misaligned teeth or gaps between teeth—which is one of the reasons why they work faster than standard braces. The clear brackets and tooth-colored wires are only applied to teeth that show when you smile. Therefore, Six Month Smiles might not be the appropriate solution for more serious alignment problems or complex issues. In this case, Dr. Hrinda will discuss other treatment options with you.
Six Month Smiles vs. Traditional Braces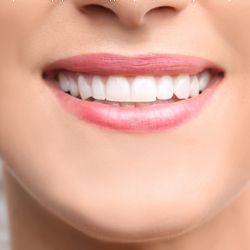 The mechanics behind straightening your teeth with Six Month Smiles are no different than those used with traditional braces. However, there is a difference in the way each orthodontic system appears—or doesn't—to someone who sees you. Traditional braces are made of metal brackets and wire. But, Six Month Smiles uses Lucid-Lok® clear brackets and tooth-colored wires. As these braces work to straighten your teeth, hardly anyone other than you and your dentist in Greenfield will know. Although these braces aren't invisible, they are far more discreet than the braces you typically see.
Accuracy with Six Month Smiles
To make sure your Lucid-Lok® clear brackets are positioned exactly where they need to be on your teeth, there are Six Month Smiles Patient Tray Kits™. The kits are custom designed to correct your unique orthodontic problems. With these trays, Dr. Hrinda is certain that your braces will do the job of straightening your teeth in the best way possible.
During treatment with Six Month Smiles, you'll need to schedule visits to our office about once each month. Dr. Hrinda will want to see how your smile is progressing and make the necessary adjustments to your braces so your treatment ends on time.
Once your Six Month Smile braces are removed, you will wear a retainer to maintain your straight smile. You can wear either a removable retainer or have one bonded in place along the lingual side of teeth.
Understanding the Cost of Six Month Smiles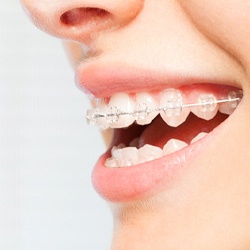 What is the cost of Six Month Smiles in Greenfield? The answer to that question can vary depending on several factors. When you visit your dentist for your consultation, our team will provide you with a cost estimate and help you explore your payment options. Generally speaking, Six Month Smiles costs less than traditional braces treatment.
Factors that Affect the Cost of Six Month Smiles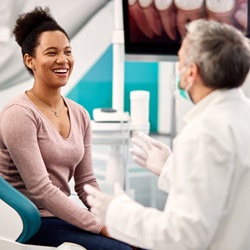 Some factors that can influence the cost of Six Month Smiles include:
The length of your treatment. Some cases are fairly simple and take less than six months to complete, while others take slightly longer than six months. The longer your projected treatment, the higher your cost is likely to be.
Whether you are straightening one arch or both. It usually costs more to straighten both the upper and lower teeth than to address just one or the other.
Compliance with treatment. If you accidentally damage your braces or have other mishaps, it could extend your treatment and potentially raise your financial obligation.
Six Month Smiles vs. Other Orthodontic Options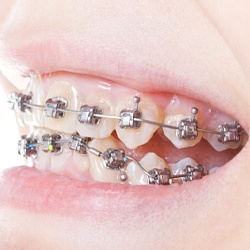 The average price range for Six Month Smiles is $3,500 to $5,000 (some cases fall out of this range). Therefore, it usually costs less than extensive orthodontics in Greenfield. For example, some complex cases with traditional braces can cost as much as $10,000 to address. It also costs less than most cases that are handled with clear aligners. When they are provided by a dentist, clear aligners — like Invisalign — can cost quite a bit more than $5,000.
On the other hand, you might have seen advertisements for less expensive "mail-order" orthodontic treatment or even seen videos showing how to straighten your teeth on your own. Attempting to straighten your teeth without the close supervision of a qualified dental team is often ineffective and always risky. Mail-order aligners are slightly better than purely DIY methods. However, they still lack personal support from a dentist and do not always provide satisfactory results.
Does Dental Insurance Cover Six Month Smiles?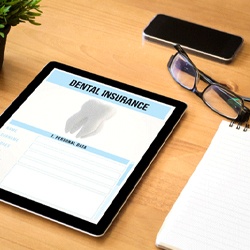 Some dental insurance policies have a lifetime maximum for orthodontic care. Six Month Smiles may or may not be eligible for coverage; you will have to check the details of your specific policy to find out how it applies. Our practice is insurance-friendly. We will do what we can to help you procure pre-authorization for your treatment and derive the greatest benefits possible from your insurance policy.
Options for Making Six Month Smiles Affordable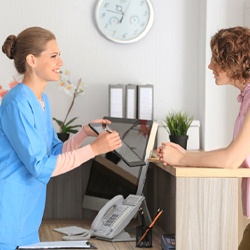 Our practice wants you to be able to afford your desired treatment. To that end, we offer a few convenient provisions:
Most patients are eligible for low-interest financing through CareCredit, a third-party lender. The application process is fast, and you may be able to choose from a variety of payment plans.
Quality Dental Plan. This in-house discount plan allows patients to enjoy lower prices on virtually all the services our practice offers. Unlike traditional insurance, it has no monthly premium and no deductibles.
Would you like to learn more about Six Month Smiles and its cost? Get in touch with us today to schedule your consultation!
Six Month Smiles FAQs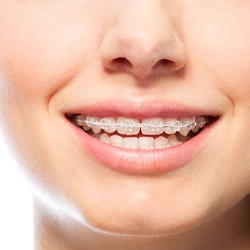 When you are ready to get started with Six Month Smiles, our practice is ready to serve you. Before you visit us for your consultation, however, it is understandable if you would like more information. That is why we have compiled the following list of FAQs, along with their answers. If you do not find the answer to your specific questions, please give us a call. We'll be happy to speak with you and share our knowledge.
Does It Really Take Just Six Months?
It is important to understand that every orthodontic case is unique. Therefore, while the average treatment time with Six Months Smiles is half a year, your case may require more or less time. For some patients with very mild dental misalignment, they may need braces for as few as 4 months. If your teeth need a little more correction, though, you may have Six Month Smiles braces on your teeth for up to 9 months. When you visit us for your consultation, we will examine your teeth and let you know approximately how long it will take for you to achieve your desired results.
Does Six Month Smiles Hurt?
The brackets and wires used in Six Month Smiles are designed to be as comfortable as possible. However, if a wire gets bent out of place or there are other unfortunate circumstances, you might experience a bit of irritation in your oral soft tissues. Orthodontic wax can usually help with this issue.
Also, keep in mind that orthodontic treatment works by applying pressure to the teeth. Naturally, this can cause some tenderness. Sipping on cool water and taking over the counter pain relievers may help to mitigate any discomfort.
If you ever experience any severe pain with Six Month Smiles, call us right away.
Will I Have to Change My Eating and Oral Hygiene Habits?
The brackets and wires of Six Month Smiles braces will remain in your mouth throughout your treatment; you will not be able to remove them. Therefore, you must take some precautions so your food choices do not damage your braces. For example, it would be wise to avoid hard and sticky foods.
Additionally, you'll need to add a few extra steps to your oral hygiene routine to prevent cavities. For example, you may need to use a floss threader to clean beneath your wires. Our team will coach you on everything you need to know to maintain a healthy smile throughout your treatment.
Can I Get Six Month Smiles after I've Had Regular Braces?
If you had traditional braces in the past, but now your teeth have begun to drift back out of place, we invite you to visit us for a consultation. If your teeth have not moved too far, we may be able to shift them back with Six Months Smiles. If you are not a candidate for Six Month Smiles, we may be able to use Invisalign to help you.