Metal-Free Restorations – Greenfield, MA
Simple Solutions for Beautiful, Healthy Smiles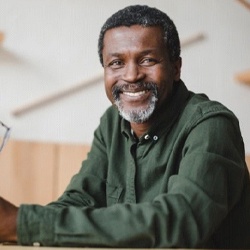 Although traditional amalgam has primarily been used in the past to repair decayed and damaged teeth, our dentists at BGH Dental are turning to safer, non-toxic solutions that are healthier for both you and the environment – metal-free restorations in Greenfield, MA! Whether you need a dental crown, bridge, inlay, onlay, or even veneers, these beautiful restorations make it possible to enjoy a beautifully blended smile that is fully protected from future damage or reinfection and enhances your overall appearance. If you are interested in learning more about the benefits of metal-free restorations, contact our office today to schedule an appointment.
Why Choose BGH Dental for Metal-Free Restorations?
Advanced Dental Technology Used in a State-of-the-Art Office
Personalized Care Based on Your Individual Needs
Flexible Payment Options Available
What Are Metal-Free Restorations?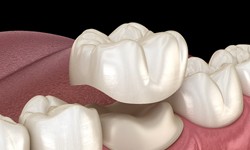 Metal-free restorations are ideal solutions for individuals who need to repair a decayed or damaged tooth but want their dental work to be invisible to others. Crowns, bridges, inlays, onlays, and veneers can be made using zirconia or all-ceramic materials, making it possible to hide imperfections, offer greater protection, and improve your overall appearance. Because they do not contain any metal, they are a great option for those with allergies and sensitivities to traditional amalgam.
How Do Metal-Free Restorations Work?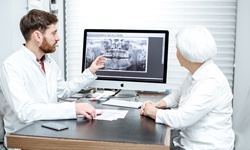 Depending on the type of metal-free restoration you need, our team will identify the problem and recommend the appropriate solution to repair and restore your smile. If you are receiving a dental crown, we will first need to remove any decayed areas of the tooth before filling it and preparing it for your final restoration. Once it is shaped correctly, we will capture impressions and send them off to a dental lab where technicians will create your customized crown. After a few weeks of wearing a temporary, you will return to have your finalized restoration bonded into place.
No matter the type of metal-free restoration you need, you can trust that our team will thoroughly explain the various types, and which one will produce the best results. With zirconia crowns, they offer greater durability and reduce your chances of excessive wear and tear over time. However, an all-ceramic crown looks more natural and can maintain its appearance for many years.
Why Would I Opt for Metal-Free Restorations Over Traditional Restorations?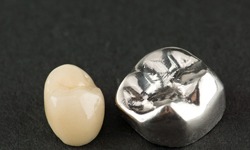 When you begin to compare metal-free restorations to more traditional ones, you will begin to see why opting for those made of zirconia or all-ceramic materials are a far better choice. Here's why:
They are biocompatible and better for the environment. They're also a viable option for those with allergies to traditional amalgam who could not previously receive a metal crown as a result.
If you choose an all-ceramic restoration, our team can make them by using our state-of-the-art CEREC system in-house, requiring only one visit to our office.
They can last many years with proper care and maintenance and offer greater durability against normal daily wear and tear.
They allow for a natural aesthetic that doesn't shine a spotlight on your dental work, allowing you to feel more confident in your appearance.
Cost of Metal-Free Restorations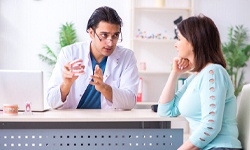 When it comes to the cost of metal-free restorations in Greenfield, you must understand that the only way to receive an honest estimate is to schedule a consultation with a member of our team. Because no two cases are alike, it is necessary that we examine the problem area and determine the severity of the damage/decay, the type of restoration you will need, the materials used, and the process in which we will create the final restoration. Our team will need to consider these factors and several others to ensure that you receive a complete cost estimate for your upcoming treatment. This will allow you to make the right decision about your oral health. And do not worry! We have experts on staff who are willing to help you navigate the financial side of dentistry, including maximizing your dental insurance benefits and helping you enroll in flexible financing.