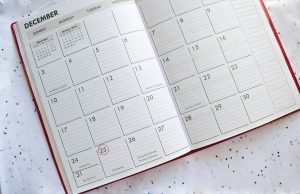 Christmas is right around the corner and the New Year is following close behind! Have you started thinking about your New Year's resolutions yet? If improving the appearance or function of your smile is on your priority list for 2019, it may be advantageous to get a head start. That is because most dental insurance benefits renew at the start of each year, meaning any current benefits will be lost when the clock strikes midnight on New Year's Eve. You are paying your dental insurance premiums each month – so don't let your benefits go to waste! As a dentist in Greenfield shares below, now is the ideal time to get the most out of your dental insurance coverage.
Why You Should Schedule a Routine Checkup
The American Dental Association recommends visiting a dentist every six months for a routine exam and cleaning. Regular checkups are critical to maintaining good oral health, as they give your dentist an opportunity to track the condition of your teeth and gums, identify any harmful issues and professionally clean your teeth.
Fortunately, most dental plans cover preventative services like biannual checkups at 100%, meaning it should cost you little or nothing at all to visit your dentist before the end of the year!
Save Money by Starting Restorative Treatment Now
By November or December, you may be more likely to have already met your annual deductible – the amount of money that you must pay to your dentist out of pocket before the insurance company will pay for dental services.
Once your deductible is paid and your annual coverage remains, your out-of-pocket expenses for dental services are often dramatically reduced. This is the ideal scenario for partnering with a cosmetic dentist in Greenfield to begin restorative treatments such as dental implants, crowns or bridges, or porcelain veneers.
How to Split Treatment Costs
Being strategic can save you money! Beginning restorative dental treatment now can allow you to split the cost of treatment over two years. If you have not yet reached your insurance policy's annual maximum, starting treatment before the new year means you can use up your remaining dental benefits for 2018 and take advantage of your renewed benefits once the calendar flips over.
Waiting Can Worsen Dental Issues
Finally, taking advantage of your dental benefits before they expire can help ensure any existing dental issues do not develop into larger problems. Catching problems like tooth decay early can help you avoid needing more extensive – and expensive – treatment in the future. Save yourself money in the long term by utilizing your dental benefits to identify and address existing dental issues before the end of the year.
With many dental insurance plans, it's "use it or lose it." So, don't wait – talk with a dentist today about how to make the most of your dental benefits to boost your smile.
About the Author
The expert team at BGH Dental offers a wide range of treatment options for patients of all ages, including children. They accept most major dental insurance plans and are happy relieve patients of the hassle of filing insurance claims by doing it themselves. If you have questions about your dental insurance or want to talk to a children's dentist in Greenfield, do not hesitate to visit the BGH Dental website or call the office at 413-772-0842.