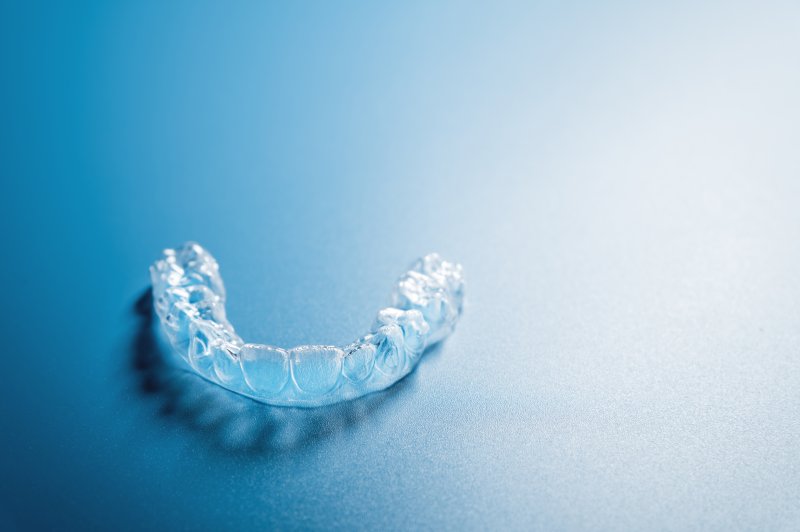 With Invisalign, you won't have to worry about covering your smile with metal brackets and wires to straighten your teeth. Your clear aligners will also allow you to show off your pearly whites without anyone noticing your treatment process! However, you'll still need to wear your retainer after you've completed your trays to retain your hard-earned results. How long will you need to use them? Read on to learn what you should expect with your retainer and what can happen if you don't wear it.
How Long Do Retainers Have to Be Worn?
You'll need to have your retainer on for a certain amount of hours depending on your specific treatment plan. Typically, patients may expect to wear it for 10 to 22 hours a day for three to six months. After this time, your dentist may recommend that you only have them on overnight for at least one year. Once you've maintained this routine, you may be able to move on to only wearing your retainer a few times a week to prevent your teeth from shifting out of place. While you won't technically wear them forever, you'll need to use them indefinitely to retain your straightened smile.
What Will Happen If You Don't Wear Your Retainer?
During your Invisalign treatment, your clear aligners will place consistent pressure to gradually move your teeth into a more ideal position. Once this process is finished, they can begin to relapse from their new spots if you don't wear your retainer. These dental appliances are designed to hold your pearly whites in place and prevent them from shifting back to their original positions. If you don't wear them, you may end up back at square one and need additional orthodontic treatment, which can cost you more money later on. To avoid wasting all your hard work, be sure to use your retainer as instructed.
When Do You Receive Your Invisalign Retainer?
You'll be given your retainer after you've finished your Invisalign process. While they'll look similar to your clear aligners, they won't be meant to place additional pressure on your smile. They'll instead maintain the position of your teeth and prevent future shifting. This will allow you to avoid misalignment issues or relapses in the long run.
Wearing your retainer after Invisalign will be a lifetime commitment, but you won't need to have them on nearly as often as your clear aligners. Make sure to stick to your wear time and practice good oral hygiene, and you'll be able to enjoy a beautifully straight smile for the rest of your life!
About the Author
Dr. Sean Hrinda received his dental doctorate from Tufts University. He's also a proud member of several prestigious organizations such as the Academy of General Dentistry and the American Dental Association. He provides numerous high-quality and comprehensive treatments, including Invisalign. If you'd like to know more about wearing your retainer after your orthodontic process, visit his website or call 413-772-0842.