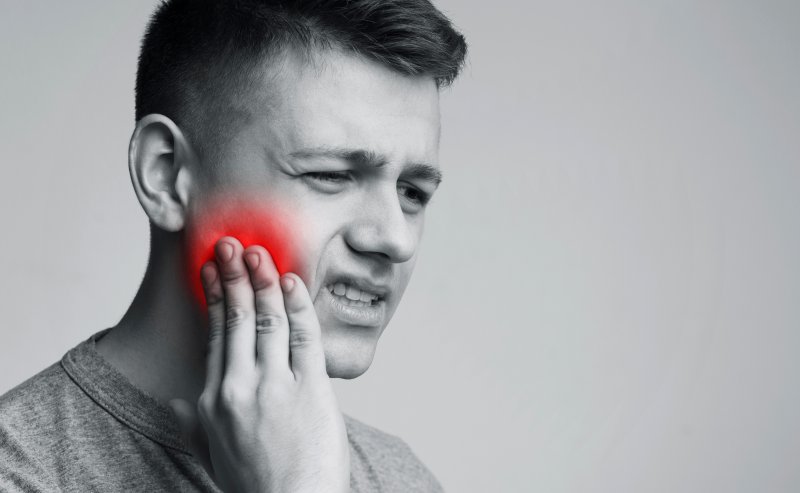 Are you struggling from a toothache? Are you wondering if you should see an emergency dentist for it? While you may want to schedule a dental appointment for tooth pain, not every situation will require urgent care. Some discomfort may even be treated at home with the proper treatment. However, several sensations may indicate a more serious health issue that will need to be addressed right away. Read on to learn how you can tell whether a toothache can wait for treatment or if you should seek dental emergency care!
Which Types of Tooth Pain Are Non-Urgent?
To ensure a dental situation doesn't become worse, you should consider visiting your dentist as soon as possible if experiencing discomfort in your smile. That said, here are several types of toothaches that may be able to wait until a later appointment:
Constant, dull discomfort: Having a general, non-specific ache in your mouth can be due to various issues like an infection in the gums or even teeth grinding. Your dentist can evaluate your situation, determine the root cause of your tooth pain, and create a treatment plan to resolve it.
Occasional tooth sensitivity: Brief flashes of sensitivity to cold or hot temperatures may indicate an exposure of the inner layers of your teeth, possibly from a cavity, small crack, or a broken filling. This will require treatment to prevent your tooth from becoming infected.
Discomfort in the back of your mouth: A toothache at the back of your mouth may occur if you haven't had your wisdom teeth removed. This can mean they're impacted or not coming in properly, which will need extraction before they affect your other pearly whites.
When Is Your Toothache a Dental Emergency?
Be sure to immediately schedule an emergency appointment with your dentist if you experience tooth pain alongside any of the following symptoms:
Sharp pain when chewing: If it hurts to bite down, it could mean an infection has developed around the roots of your tooth or teeth. This can cause tooth loss if left untreated.
Loose teeth: This means they're at risk of falling out, so you'll need to visit your dentist immediately to preserve them.
Severe, prolonged discomfort: A toothache that persists longer than a day or is intense enough to wake you up at night may be infected and require emergency care.
Numb teeth: This may indicate the nerve may be damaged or infected.
Darkened teeth: If you notice discoloration in painful teeth, they may have an injury inside that's affected the nerve.
Small bump on the gums: A pimple-like bump on the gums near an uncomfortable tooth is typically a sign of a dental abscess and will require immediate dental treatment.
Although tooth pain isn't always an emergency, it's safer to understand the different symptoms that can indicate an urgent situation. Don't hesitate to consult your dentist if you're ever uncertain about a toothache. They'll be more than happy to help evaluate your condition over the phone and determine if you need to come in right away for treatment!
About the Author
Dr. Jenna Bagley earned her dental doctorate from the Tufts University School of Dental Medicine and has delivered excellent care for over two decades. She's also a member of several groups like the American Dental Association and the Academy of General Dentistry. She offers a wide selection of high-quality services, including emergency dentistry, tooth extractions, root canal therapy, and restorative treatments. If you'd like to schedule an appointment, visit our website or call 413-772-0842.