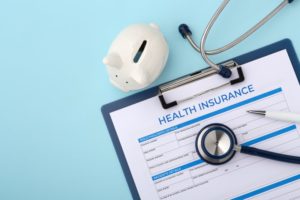 You've been told that you have sleep apnea, but luckily you can get an oral appliance to help you breathe more easily while you're asleep. When considering the cost, however, you find yourself unsure whether or not the treatment falls under the scope of your insurance. Does your plan cover the cost of sleep apnea therapy, or will you have to pay for your oral appliance out of pocket? Your sleep dentist can help you figure out the basics so that you fully understand your financial situation.
Does Your Plan Include Oral Appliances?
Some medical plans do help pay for oral appliances for sleep apnea, but others do not. Medicare approved oral appliances in 2011, and since that time more medical plans have followed suit, but such coverage is still not universal. It's therefore important to confirm whether or not oral appliances are included under your plan. Note that Medicaid programs are required to cover durable medical equipment (DME), which often includes oral appliances. However, different states define coverage for DME differently, so you'll want to review your health plan carefully to make sure you understand what benefits are available.
How Can You Confirm If Your Oral Appliance Is Covered by Insurance?
Your insurance company most likely sent you a Summary of Benefits and Coverage letter through the mail. (If you have insurance through your employer, you might receive this letter at work instead.) Check this letter to see if oral appliances for sleep apnea are covered; the letter will ideally also outline any restrictions on coverage that you need to be aware of. If you're unclear on the details, you can call your insurance carrier directly for help. You can also call your sleep dentist's practice; the team there will have experience working with insurance companies and can clarify your benefits for you.
Will the Sleep Study Be Covered?
Before you can get an oral appliance, you need to complete a sleep study at a laboratory or at home. The data gathered by the study is needed to confirm whether or not you have sleep apnea. Whether or not the sleep study is covered by insurance is, again, something that varies depending on what carrier you have. Some companies only cover home sleep studies while excluding laboratory sleep studies; this is a cost-saving measure for the insurer in case obstructive sleep apnea is found, but it also helps you save money on your copayment.
You'll be able to rest easier at night once you know that you can count on your dental insurance to help you pay for a comfortable, effective oral appliance. Start taking whatever steps are necessary to confirm your benefits today so that you know what you can expect when you move forward with sleep apnea treatment.
About the Practice
BGH Dental has been recognized as a Franklin Favorite for Best Dental Provider in the Greenfield Recorder every year since 2017. We're proud to offer such a wide range of treatment options to Greenfield families, including oral appliances for sleep apnea. We are in-network with Delta Dental and BlueCross Blue Shield, and we're happy to accept other insurance plans as well. If you want to schedule a sleep apnea consultation or ask an insurance question, visit our website or call (413) 772-0842.