Advanced Dental Implant Procedures – Greenfield, MA
Allowing More Patients to Get Dental Implants
When you lose teeth and don't replace them right away, your jawbone will begin to deteriorate. That's because it isn't receiving the same type of stimulation that it once was from all of your teeth. So, patients who want dental implants may not be able to get them because they don't have enough bone for support. Thankfully, we can perform procedures like bone grafting, allowing for the placement of dental implants, giving you beautiful and lasting results. Keep reading to learn more about bone grafting as well as sinus lift—another procedure that can help you get lifelong dental implants!
---
Bone Grafting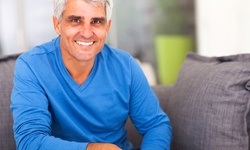 For more substantial bone loss, we can place a block of bone that is supported with screws. This block can come from your chin or even behind the back of your teeth. For this procedure, we recommend that patients wait a few months to heal for the successful growth of their new bone. After, we can place dental implants to achieve desired results.
Sinus Lifts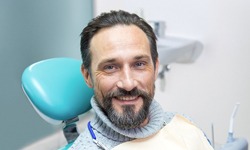 Do you have any questions about these procedures, or are you interested in dental implants? Contact our office to take your first step toward a complete smile today.